The Government's wellbeing budget is being greeted with a reminder of past grievances by one of Maoridom's leading figures in Rotorua.
Sir Toby Curtis spoke of education injustices of 180 years of European influence in New Zealand at a meeting in the city on Friday.
He was speaking at a public discussion over the Wellbeing Budget at a gathering overseen by Waiariki MP Tamati Coffey and List MP Angela Warren-Clark at the Whakarewarewa rugby clubrooms.
Sir Toby Curtis said thoughts of a relationship between Maori and Pacific Islanders was outdated, a remnant of the 1960s. Pakeha and Maori were signatories to the Treaty of Waitangi.
"Pacific Islanders came here as part of the Pakeha regime, not ours," says Sir Toby. "Maori extended that (welcome) to everybody else who wasn't a Maori."
Addressing Angela and Tamati, Sir Toby said he noticed $284m would be given to assist Maori education "which is excellent".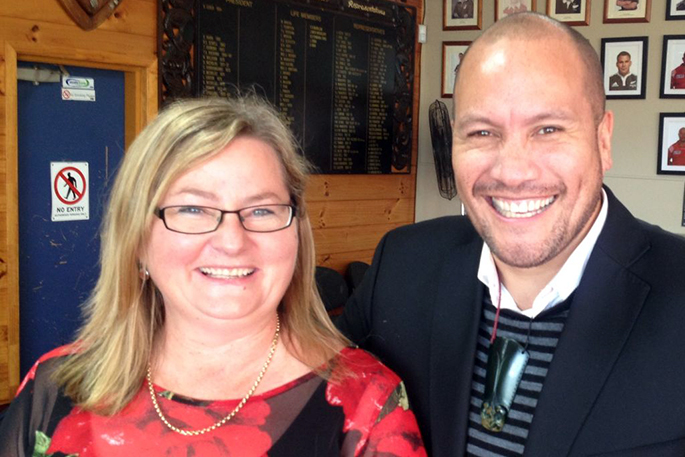 He asked what objectives would be achieved. A lot of money was going into Maori education.
Sir Toby also pondered how many young Maori who had attended Maori education institutions had ended up in court.
"To date, there has been no research on it," says Sir Toby. "There hadn't been one who had attended kohanga reo or kaupapa for the medium of instruction, not to learn the language.
"It that is the case, why aren't we making certain that all our Maori youngsters are taught in their mother tongue.
"Can you imagine the Russians allowed their kids to be taught Chinese away from their mother tongue?
"Can you imagine the Indians allowing another mother tongue to teach their children? If they don't allow it, why are we allowing it?"
He felt that as with a mother and child, it is important the child had a relationship with its mother of their language.
"And we've been denied," says Sir Toby. "We still have this racist policy of the suppression of te reo language and culture."
However he welcomed the "wonderful work" in Maoridom undertaken by deputy Labour Party leader Kelvin Davis.
When he attended school, English only was taught, Sir Toby said. "We were short-changed by 75 per cent in education – I was only in education by 25 per cent [of it]."
He said it did nothing for his education or spiritual intelligence nor for his Maori culture intelligence.
"And we are still using English language to teach our kids to 25 per cent of proper education. You can argue with me, thank you!"
Tamati says he would like to see the outcomes in research on points Sir Toby had raised.
Later Sir Toby said Rotorua had a 50 per cent truancy rating in all schools, quoting an unnamed secondary school principal.
"If I'm to read that correctly, 50 per cent in each school had kids missing every day," says Sir Toby.
"If the sum was correct, you can bet your bottom dollar 80 or 90 per cent would be [Maori]. If that is the case, our schools are failing our kids."
He said the victims were always blamed.
"It's victim blaming. We get blamed every time there's something wrong in education," says Sir Toby.
"We need to get to the nitty-gritty of some of this stuff."
He liked Angela's assurances in imparting the wellbeing budget
"How the hell do we fix a problem that's been with us for 180 years?" says Sir Toby.
He said in his early years while his generation was not taught te reo, "we understood te reo, understood every Maori word. We were educated in Maori without speaking it."
"Whatever happens in this country, as long as we are governed by non-Maori, they (Pakeha) are going to make sure Maori aren't going to get political dominance," says Sir Toby.
"How do you stop them for getting political dominance? Making sure they don't get too successful in education and make sure they bloody well pay up so that they can't compete with our kids who will run the country.
"At this day, and going back 1840 and beyond, we have been politically dominated – I don't mind that as long as they're fair and just. But they're making sure that we don't become too strong.
If it isn't helping us to achieve so that gain some political empowerment then all we're doing is marking time so that other people can rule us and be our bosses."
Subscribe to our daily Newsletter
Email: