Todd McClay has beaten off a strong challenge from Labour Party candidate Claire Mahon to win his fifth term as Rotorua electorate MP.
McClay will represent Rotorua in parliament but will remain in opposition after the National Party were soundly beaten in the polls last night.
With 100 per cent of the votes counted in the Rotorua electorate, McClay saw his majority cut by more than 6600 votes from 7901 in 2017 to 1245 after last night's election.
McClay won 14,283 votes with Mahon picking up 13,038 votes.
In a distant third was Green Party candidate Kaya Sparke with 1431 votes.
However, the Labour Party won the party vote in Rotorua with 14,932 votes to National's 9638 votes. This was a massive turnaround from the 2017 election when National won 17,390 party votes compared to 11,622 for Labour.
McClay says he was very pleased Rotorua voters still had the confidence in him as their local MP after seeing so many long-term National Party MPs ousted at last night's election.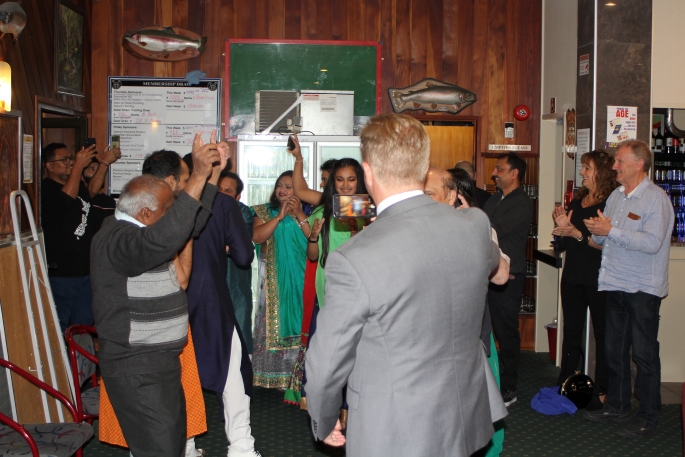 Members of Rotorua's Indian community celebrate with Todd McClay last night. Photo/Matt Martin
"I'm humbled to continue to be supported, but it is certainly different from other years.
"I'll continue to work as hard as I can for the Rotorua electorate.
"It's been a very difficult year, you don't change leaders a couple of times and with a pandemic, there has obviously been some effect.
"But National is a strong party and we still have a huge amount of support here and we will continue to move forward.
"This has been a really unusual year for everyone...there are huge challenges ahead for the country, especially for those trying to keep their jobs and their businesses open...the next three years are going to be very hard for New Zealanders, especially in Rotorua," McClay says.
Mahon says she was happy with her result and felt that she and her campaign team had been underestimated in the lead up to the election.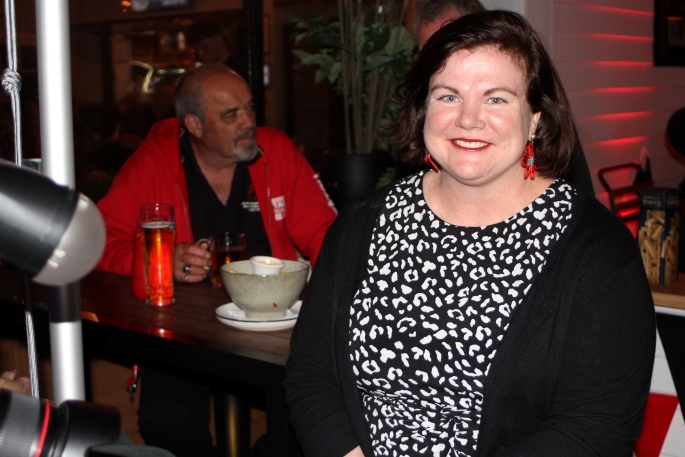 Labour's Claire Mahon cut McClay's majority by more than 6600 votes. Photo/Matt Martin
"Thanks for all your support and encouragement and thanks to the locals for all your votes.
"Jacinda Ardern and the Labour Party were returned to government in New Zealand by a resounding majority," Mahon says.
"Unfortunately, I didn't win the Rotorua electorate but we are so proud of the results — we narrowed an 8000 vote margin in a safe conservative seat held for four terms by an MP who has been a cabinet minister and current shadow minister, to a margin of just over 1000 votes.
"13,000 votes is the highest vote count ever for a Labour candidate in this electorate and it's the highest party vote ever here."
Rotorua electorate results:
Todd McClay 14,283
National Party 9638
*
Claire Mahon 13,038
Labour Party 14,932
*
Kaya Sparke 1431
Green Party 1459
*
Fletcher Tabuteau 1202
New Zealand First Party 1191
*
Pete Kirkwood 895
ACT New Zealand 3046
*
Alan Tāne Solomon 478
New Conservative 598
*
Kiri Ward 416
Advance NZ 384
*
Karri-Ann Vercoe 286
One Party 141
Subscribe to our daily Newsletter
Email: