A popular Rotorua election debate has been cancelled due to a lack of candidates.
Rotorua Green Drinks and Forest & Bird had organised the event for Tuesday this week however it was cancelled with just two of 10 candidates invited saying they could make it, prompting organisers to "...conclude that 'green' issues are of little importance...".
The organisations have held numerous meet the candidates' events for both central and local government in the past and all have been well attended.
In a statement, Rotorua Green Drinks says 10 Rotorua and Waiariki electorate candidates were invited in August to speak on a range of issues relating to the environment, ecology, and environmental policies.
The original event was postponed due to Covid-19 restrictions and rescheduled for September 15, but just Green Party Rotorua candidate Kaya Sparke and Labour Party Rotorua candidate Claire Mahon confirmed they were coming.
"Disappointingly all the candidates (except the 2 already mentioned) have either failed to commit to the event or pulled out at the last minute," the statement made on social media reads.
"We at Green Drinks can only conclude that 'green' issues are of little importance to these other candidates or perhaps they feel it is not worth their time speaking to an audience that they do not consider to be their 'target'."
"Either way the lack of commitment and or integrity tells us all we need to know on their position on 'green' issues, we respectfully leave you to make your own conclusions."
Both Sparke and Mahon say they are frustrated and disappointed the event was cancelled and with the other candidates' lack of enthusiasm for the debate.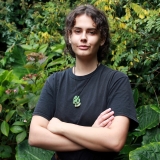 Kaya Sparke. Photo/File
"I can't decide if I am in a state of disbelief or in fact completely unsurprised," Sparke says.
She says she was told about the postponement on August 20 and changed her schedule to suit.
"To be honest this is not only embarrassing but unacceptable, especially considering one of the non-attending candidates is Rotorua's current MP," says Sparke.
"The fact that so few candidates made this event a priority shines a stark spotlight on how they feel about environmental issues and where Papatūānuku is on their agenda.
"It seems like a bit of a cowardly cop-out by those who don't want to be held to account on their environmental policies," Sparke says.
Labour Party Rotorua candidate Claire Mahon says she was shocked to find out only two candidates committed to the debate.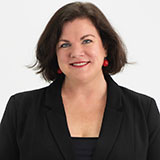 Claire Mahon. Photo/File
"The environment is not just a nice-to-think-about-when-we-have-time issue, it's vital to the future of our nation.
"Things come up and life happens, but I'm shocked we were the only two willing to honour this important community event," says Mahon.
"These issues are not just of interest to environmentalists or youth protesting climate change, they're of interest to farmers, businesses, families, everyone, and it's important we discuss them."
The other candidates contacted by Rotorua Now have varying reasons for their absence.
Rotorua MP, National's Todd McClay says he offered organisers a substitute to speak on his behalf as he could not make the flight home from Wellington due to Covid-19 social distancing regulations on commercial flights.
McClay says he does his best to attend all major candidate debates, including the Green Drinks/Forest & Bird events.
Act Party Rotorua candidate Pete Kirkwood says he does not recall receiving an invitation for the rescheduled event.
"If I knew before my schedule filled up with clients, yes I would've gone," Kirkwood says.
"I really enjoy debates. I ended up triple booked last night though and had to prioritize by need."
New Conservative Rotorua candidate Alan Tane Solomon says he was also busy.
"I had three different meetings one after the other so it was impossible for me to get to the Green Drinks hui."
Waiariki MP Tamati Coffey says he sent his apologies but was out on the campaign trail.
"I have been out right across the Waiariki - one of New Zealand's biggest electorates...As a result of that mahi, this was simply due to a scheduling conflict across such a large electorate.
"For the record, I was in Turangi, two hours away," Coffey says.
Subscribe to our daily Newsletter
Email: